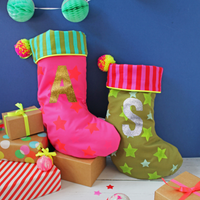 ---
About
Julia Staite is an illustration lead lifestyle brand with a focus on fun kids products. Julia creates homewares, toys and paper products featuring her colourful quirky characters, from cats to cacti!
With a background in illustration, Julia now designs and makes all her products in her home studio in Essex, with her two young daughters always on hand for product testing duties!
Quality materials are at the heart of Julia Staite products. Everything is printed on 100% cotton and organic where possible. Julia loves adding unique touches to her products using screen printing, block printing and even handmade pompoms.
As well as producing her product range Julia is a regular contributor to super cool Kids' magazines Anorak and DOT.